CyLnet Plast
Plastic - Coated 1 or 2 Sides
Plastic-coated netting is doubly useful because it can be applied in the greenhouse for the lateral strips or in the open field to cover fruit trees with a strong, thin structure.
This net is very useful for controlling wind inside the greenhouse by using it on the lateral strips. It is tough and durable, with better mechanical properties than simple plastic. It also provides great diffusion of light, thus preventing the plants it protects from sun burns.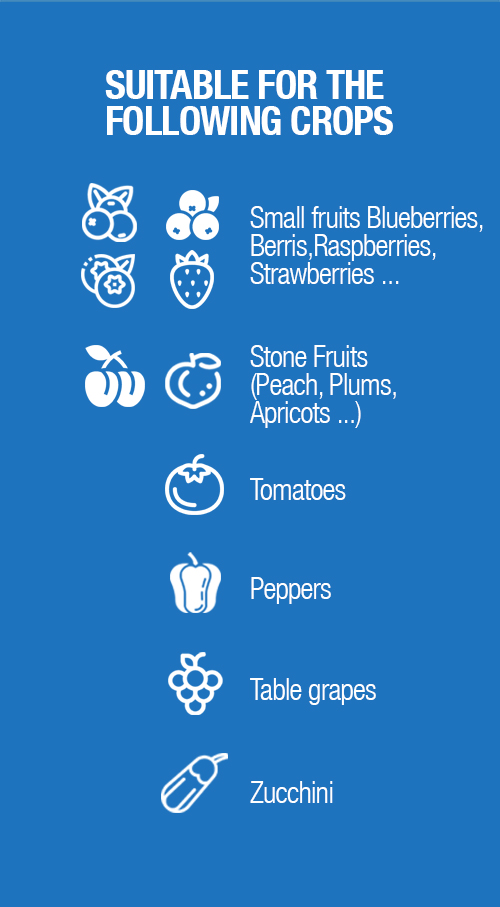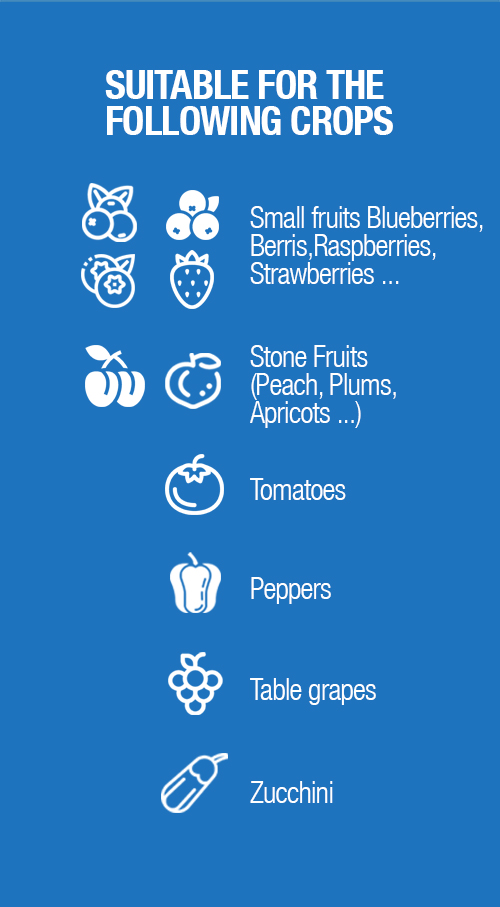 Designed to protect the sides of the greenhouse and its zenith.
Used to protect fruit trees such as cherries and grapevines.
Prevents the entry os insects.
Used on the lateral strips, it controls the wind in the greenhouse.
10 times as strong and lighter than a plastic mesh.
Protection of fruit trees against rain and hail.
Prevents pathologies such as cracking.
Achieves more homogeneous fruit colouring.
Prevents sun burns on plants.
1/2 sides plastic-coated.
Far more tear-resistant than plastic.
Customised dimensions for easy installation.
Option of installing grommets, polyester thread, etc.
Measurements: 1 – 1'5 – 2 – 2'5 – 3 – 3'5 – 4 – 4'5 – 5 m.: 1 – 1'2 – 1'5 – 2 – 2'3 – 2'5 – 3 – 3'5 – 4 – 4'5 – 5 m
Download technical sheet in .PDF format
To obtain the PDF product sheet, please fill out the form on the right. You will receive an email with the link.
Can't find what you're looking for?
Call us at (+34)950 487 973 or write to us info@criadoylopez.com
We will be happy to help you!
Please fill out this short form.