CyLtutor is a trellis net designed to help grow straight.
This trellis net encourages the growth and ventilation of the plant by fostering excellent training to obtain higher productivity per square metre. It is especially suitable for vertical horticultural crops such as beans, peas, peppers and raspberries.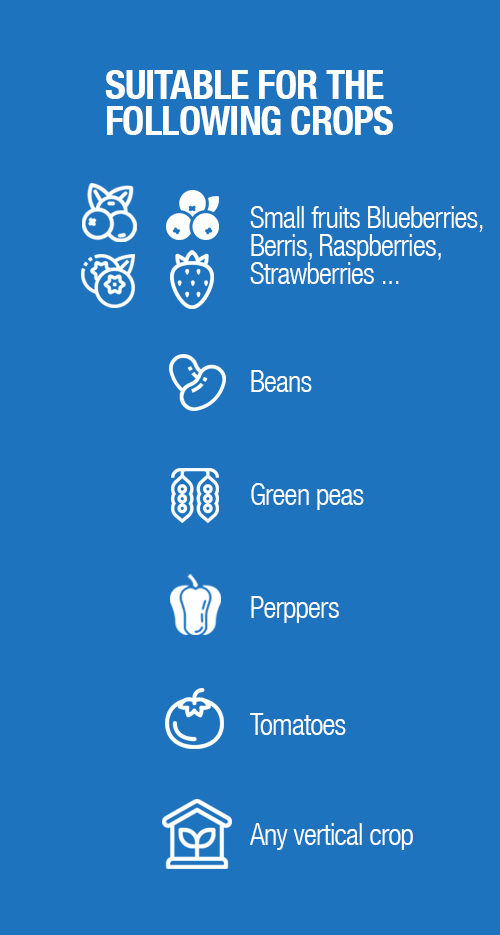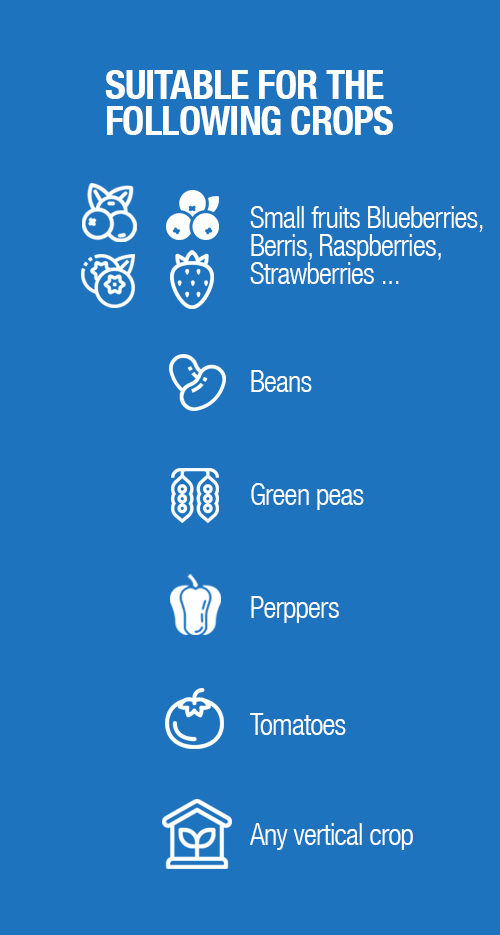 Rectification of stems during growth.
Straight stems, free of deformations.
Better plant ventilation.
Better access for treatment products.
Greater productivity per square metre.
Smaller workforce required.
Can be manufactured in various colours.

Tailor made dimensions for easy installation.
Download technical sheet in .PDF format
To obtain the PDF product sheet, please fill out the form on the right. You will receive an email with the link.